A Proven Archetypal Framework to Unleash your Natural Channeling Superpowers
Connect with your channel more effectively and in less time

Strengthen your unique channeling abilities
Receive clear messages from subtle and spiritual realms

Connect to different forms of earthly, galactic and spirit consciousness and learn their unique communication styles

Learn the channeling superpowers of all 4 Main Archetypes

Turn your inner world into the most magical place it can be
Yes, It Really Is Possible!
This Training Is For You If You...
Know you are connected to the unseen realms

Are tapped into life's signs and synchronicities

Have been desiring to spend more time connecting to your Spirit Guides

Want to build greater confidence in your channeling abilities

Love expanding your consciousness and learning more about yourself as multidimensional being

Have a natural urge to support the awakening of humanity
YES, I WANT IN!
⋆ 4 Video Training Modules
⋆ 4 Guided Audio Meditations
⋆ Integration and Journaling Prompts For Each Channeling Archetype
PLUS, A Special Bonus "Psychic Essentials" Mini Training
MODULE 1
Galactic Starseed Channel
Channel the 5 main Galactic Races that are co-creating with humanity at this time and learn how to differentiate between the unique language styles when connecting with each.
This not only creates firsthand galactic contact experiences but reveals to you the Galactic energy you are meant to work with to best support your Earthly mission at this time.
YOU WILL LEARN:
What is telepathic communication & why it is important


How to practice Galactic channeling

Gain understanding about your (and humanities) Star "Home", Galactic Heritage and Guides

Guided Meditation: Experience the unique and subtle language of the specific Galactic Race(s) most closely connected with you at this time. This will strengthen your ability to clearly connect and communicate with the race you resonate with most and feels like home.
MODULE 2
Intuitive Healer Channel
Learn how to empower your energetic sensitivities as a super tapped in and intuitive woman to enhance the power and potency of your channel. This will support you with practical ways to release tendencies of over giving, overthinking, and over opening your intuitive channel so that you can give from overflow rather than depletion and make the lasting impact in the lives of others that you know you are here to make.
YOU WILL LEARN:
Empowering tools to move stuck energy and support yourself during times of energetic drain, overwhelm and "taking on" another's energy



How to cultivate a strong and radiant Aura for greater physical and energetic immunity

Keys to prioritize your energy and needs, first and without guilt
Guided Meditation: Channel Solar (Sun) and Lunar (Moon) frequencies to harmonize and recharge your energy body. Allowing you to "fill your cup" so that you can share the overflow.
MODULE 3
SHAMANIC CHANNEL
Channel information from ancestral consciousness, nature spirits and unique earth frequencies that hold messages and gifts to support the highest health, empowerment and expression of both yourself and the human collective.
YOU WILL LEARN:
Top methods for clearly communicating with ancestral and nature spirits


How to hone in on your gift as a "bridge between worlds"

The art of being one with the natural world and how to plant seeds of positive change within human collective consciousness


Guided Meditation: Take a journey through a magical world where veils of illusion are lifted to experience the unique and subtle language of plants, elements, minerals and ancient ancestors. Plus, gain rich information as to how these spirits are here to support the cultivation and expression of your channeling gifts.
MODULE 4
Embodied Channel
Utilize your body to detect signs and signals from Spirit, get into alignment with the unique feelings of your sacred YES and NO and learn how to use your body's wisdom to make decisions, choices and actions that are in alignment with your most fulfilling path.
Plus, empower your daily flow by learning how to shift thoughts and feelings of lack back into energetic alignment and overflow.
YOU WILL LEARN:
How your body receives subtle information and intuitive messages from both Earthly and Spiritual Dimensions

How to trust your feelings as a compass to living in alignment with your highest truth


How to move, transform and alchemize stuck energy through your body to create more freedom and receptivity from within
Guided Meditation: A gentle moving meditation to give your body the opportunity to release stuck energy and feelings of lack. You will then receive the signature feeling of your sacred "yes" and "no" allowing your body to remember its divine role as your trusted compass.
IN CHANNELING 101
YOU WILL LEARN HOW TO:


▲ Connect to your channel, safely and effortlessly
▲ Use your psychic senses support and skyrocket your channeling abiltiies
▲ Clearly "pick up on" and translate the subtle messages that flow through your channel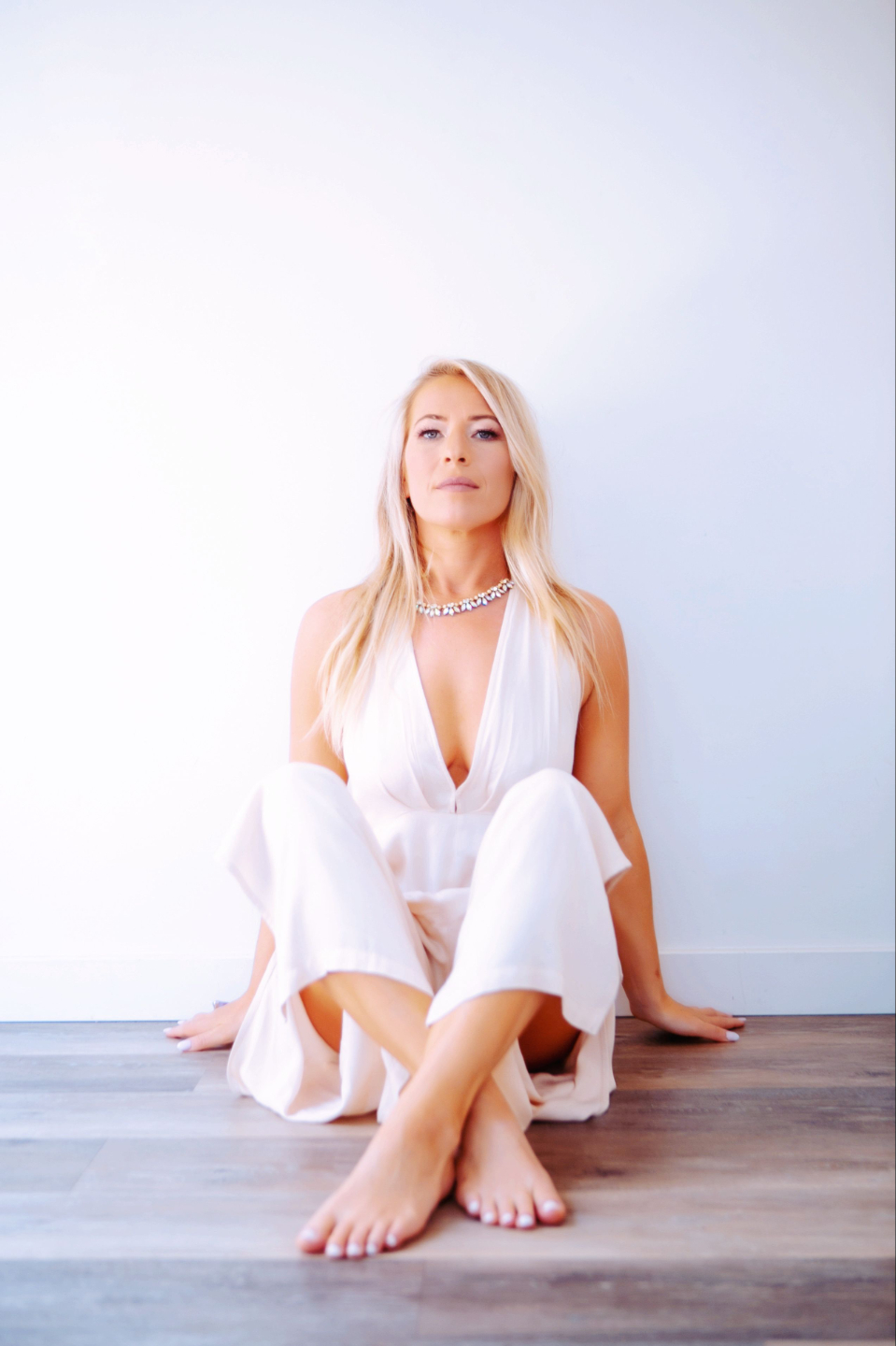 As an international Channeling Mentor, Teacher and Spiritual Guide for intuitive souls for the past 14 years, I am wildly passionate about sharing the specific blueprints that have allowed me to fully trust my channel and skyrocket my mission on Earth.
When I received the download for Channeling Archetypes it honestly blew me away. It was like a beautiful guidebook to better understand our multidimensionality, best harness our natural channeling gifts and, most importantly, bring them down to Earth.
This is a key foundation for cultivating trust and confidence as a channel as it allows us to flourish and grow by being who we really are.
For identifying with channeling archetypes is not about putting ourselves into another box or label. They are a doorway to better understanding our natural gifts and abilities - allowing us to be and become more of who we really are.
By honing into our archetype inside of the Channeling Archetype Mastery Training we are also able to spend less time questioning and more time having fun and letting them make real impact in our lives - and the lives of others.
So, have fun and enjoy as you discover and embody the highest power and expression of your Channeling Archetype!
"She is the healer and spiritual teacher EVERYONE (yes, I mean everyone) should have in their lives. Kayma is incredibly intuitive, able to help others achieve things they never thought possible and connects to spirit and receives downloads in a loving way.""
- Alexis F.
"Working with Kayma gives so much insight into the spiritual realm and how to create your own journey through it. All of the courses I did with her felt so personalized and my entire certification was such a profound experience. I talk about Kayma and her offerings to anybody who will listen. She is a gift!""
- Ryann M.
"Kayma is an earth angel. She truly cares for people and she is here to help you be your best. She is gifted in the messages she brings through her channel. She adds her own wisdom and deep insight to help you navigate to your highest level of being."
- Jennifer H.
Strengthen your unique channeling abiltiites
Learn new techniques to receive subtle messages
Become a clear, well-rounded channel